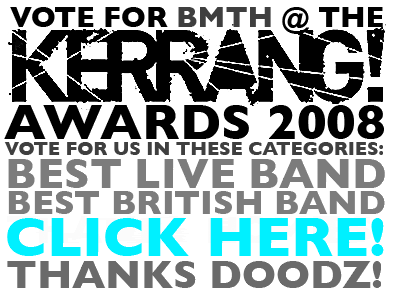 Hey homies! Hope your all well. So yeah, its coming up to that time of the year again, the legendary kerrang awards! We would love to be nominated for something again, and maybe even win another shiny trophy! so if you have the time to spare, go vote for us! you may also win your own table at the kerrang awards! which is a good prize to win! its a great excuse to melt your mind with booze, thats what i'll be doing!
ALSO! we have brand new merch in the store, go check it out, click
here
. i think you'll agree its quite nice. theres also more stuff coming in very soon. so keep your eyes peeled!
i think thats it, cheers for reading! love you!
oli xxx